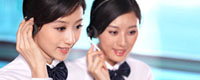 Tel: +86-755-23490951
Fax: +86-755-23490951
Mobile: +86-13425158853
E-mail: [email protected]
Add: RM806, Zhantao Tech Building, Minzhi Rd No.1083, Bao'an District, Shenzhen, China
Skype: grandlyauto
QQ: 2658392408



Product name : IC086SLN042

Product No. : IC086SLN042
Details:
Grandly Automation Ltd

Factory New General Electric GE
IC086SLN042
in stock
Manufacturer : General Electric GE

GE Speedtronic Mark I, Mark II, Mark III, Mark IV, Mark V, Mark VI, Mark VIE
GENERAL ELECTRIC Mark V DS200 BOARD
GE Gas Turbine
GE Speedtronic Card
DS200AAHAG2A USE DS200AAHAH2A
DS200AAHAH1A ARCNET-ACT HUB LAN DRVR
DS200AAHAH2A ARCNET ACT HUB LAN DRVR
DS200ACNAG1A ARCNET CARD
DS200ADCIH1ADB GENIUS ADAPT CARD
DS200ADGIH1AAA AUX DC2K GEN INTR/CO
DS200ADMAH1A ANALOG TO DIG.MODU
DS200ADMAH1AAC ANALOG TO DIG.MODU
DS200ADPAG1A GENIUS ADAPT CARD
DS200ADPBG1A GENIUS ADAPTER
DS200CDBAG1B CONTACTOR DRIVER
DS200CPCAG1A CONTACTOR PILOT CARD
DS200DCCAG4A DRIVE CONTROL CARD
DS200DCFBG1B DC POWER AND FEEDBACK
DS200DCFBG1BLC POWER SUPPLY CARD
DS200DCFBG1BUN GE CIRCUIT BOARD
DS200DCPAG1A CONTROL PROCESSOR AU
DS200DCVAG1A DC POWER & INSTRUMENT
DS200DCVAG2A DC POWER & INSTRUMENT
DS200DDTBG2A MK 5 CIRCUIT BOARD
DS200DENQF1BDE01 EE PROM
DS200DENQF1BDE02 EE PROM
DS200DENQF1BDG PROM SET
DS200DMCAG1A GEN/L0G/KEY/INTRFACE
DS200DMCBG1A DOS DUP PROCESSOR
DS200DMCBG2A MK 5 CIRCUIT BOARD
DS200DPCAG1A POWER CONNECT CARD
DS200DPCBG1A IOS+ POWER CONNECT C
DS200DSFBG2A DRIVER/SHUNT FEEDBAC
DS200DTBAG1A TERM. DIGITAL CONT.
DS200EVIAG1B PICKUP INTERFACE BOARD
DS200EXDEG1A DE-EXCITATION CONTROL
DS200EXPSG1A POWER SUPPLY CARD
DS200FCRLG1A FIRING CIRCUIT REPL.
DS200FCRRG1A FIRING CIRCUIT REPL.
DS200FCRRG2A FIRING CIRCUIT REPL.
DS200FCSAG1A CURRENT SENSING INTERFACE
DS200FCSAG2A CURRENT SENSING INTERFACE
DS200FECBG1A FIELD EXCITER CROWBA
DS200FHVAG1A HIGH VOLTAGE GATE INTERFACE
DS200FPSAG1A FAN POWER SUPPLY
DS200FSAAG1A FIELD SUPPLY AMPLIFIER
DS200FSAAG2A FIELD SUPPLY AMPLIFIER
DS200GDPAG1A 25KHZ GATE DRIVER POWER
DS200GGDAG1A GTO GATEDRIVER BOARD
DS200GGIAG1B AC2000 GTO BRIDGE IN
DS200GHDCF1CBF SOFTWARE
DS200GHDQF1C EE PROM
DS200GHDQF1CBC SOFTWARE PROM SET
DS200GHDQF1CBE EEPROM
DS200GHDQF1CBE01 EE PROM
DS200GHDQF1CBE02 EE PROMS
DS200GHDQF1CBF SOFTWARE
DS200GLAAG1A GATE LEAD ADAPTOR CA
DS200GSIAG1B COMMON DC BUS REGEN
DS200GSIAG1C COMMON DC BUS REGEN
DS200GSNAG1A GTO SNUBBER BOARD
DS200IAXSG1A IGBT AA/AB SNUBBER C
DS200IIBDG1A AC2000I IGBT DRIVER
DS200IMCPG1C AC2000I PS/INT CARD
DS200IOEAG1A I/O EXPANSION CARD
DS200IOMAF1B EE PROMS
DS200IOMAF1BDE01 EE PROM
DS200IOMAF1BDE02 EE PROM
DS200IOMAF1BDF EEPROM
DS200IPCDG2A IGBT AP DB SNUBBER C
DS200IPCSG1A IGBT P3 SNUBBER CARD
DS200IPCSG2A IGBT P3 SNUBBER CARD
DS200IQXSG1A INVERTER SNUBBER CARD
DS200ISCAG1A STARTER CONTROL BOARD
DS200ITXDG1A IGBT Q DB SNUBBER CARD
DS200ITXSG1A INVERTER SNUBBER CARD
DS200KLDAG1A KEY/LED/DISPLAY CARD
DS200KLDBG1A KEY/LED/DISPLAY
DS200KLDCF1AAB EPROM
DS200KLDCG1A KEY/LED/DISPLAY CARD
DS200LDCCH1A DRIVE LAN/CTRL CD/CC
DS200LPPAG1A LINE PROTECTION CARD
DS200LRPAG1A LINE PROTECTION CARD
DS200LRPBG1A RESOLVER CARD
DS200MBHAG1A MULTI-BRDG COM LINK
DS200MBHAG2A CONTROL INPUT CIRCUIT BOARD
DS200PANAH1A MODULE
DS200PCCAG10A POWER CONNECT CARD
DS200PCCAG1A DC2000 PWR CONN
DS200PCCAG2A DC2000 PWR CONN
DS200PCCAG3A DC2000 PWR CONN
DS200PCCAG5A DC2000 PWR CONN
DS200PCCAG6A DC2000 PWR CONN
DS200PCCAG7A POWER CONNECT CARD
DS200PCCAG8A POWER CONNECT CARD
DS200PCCAG9A POWER CONNECT CARD
DS200PLFMG1A PHASE LOGIC FAULT MO
DS200PLIBG2A PHASE LOGIC INTERFAC
DS200PTCTG1A SIGNAL CONDITIONER
DS200PTCTG1B SIGNAL CONDITIONER
DS200PTCTG2B SIGNAL CONDITIONER
DS200RTBAG1A RELAY TERMINAL BOARD
DS200RTBAG2A RELAY TERMINAL BOARD
DS200RTBAG3A RELAY CARD
DS200RTBAG4A RELAY TERMINAL BOARD
DS200RTBAG5A RELAY TERMINAL BOARD
DS200SBCAG1A STATIC BRAKE CARD
DS200SBCBG1A BRAKE CONTROL CARD
DS200SDCCF0AAA EEPROM
DS200SDCCF1APC SOFTWARE PROM SET
DS200SDCIG1A DS2000 PWR SUPPLY/IN
DS200SDCIG1AGB SDCI CARD
DS200SDCIG2A DS2000 PWR SUPPLY/IN
DS200SHCAG1B CARD SHUNT CONNECT
DS200SHCBG1A 65A SHUNT CONNECT CA
DS200SHVIG1A DC2000 SCR BRIDGE I/
DS200SHVIG1B DC2000 SCR BRIDGE I/O
DS200SHVMG1A SCR HIGH VOLTAGE CARD
DS200SIOBH1A VME STAND I/O CARD/C
DS200SIOCG1A INSTANTANEOUS OVERCU
DS200SLCCF1ADA SOFTWARE PROM SET
DS200SLCCF1AEC SOFTWARE PROM SET
DS200SPCBG1A MULTIBRIDGE SIG PROC
DS200SSBAG1ARP DC300/2000 SNUBBER CARD
DS200SSBAG1B DC300/2000 SNUBBER CARD
DS200SSBBG1A DC300/DC2000 MOV CARD
DS200SSBCG1A DC300/2000 SNUBBER C
DS200SSRAG1A SOLID STATE RELAY CARD
DS200STBAG1A ACDC2000 TERMINAL BOARD
DS200STCAG1A TURBINE COMMUNICATION
DS200SVAAG1A VOLTAGE ATTENUATOR
DS200SVIAG1A SHUNT ISOLATOR
DS200SVMAG1A SRC VOLTAGE MONITOR
DS200TBCAG2A TERMINATION(C)ANALOG
DS200TBCG1A GE, TERM RELAY/SOLENOID OUT
DS200TBPAG1A GE, MARK V CARD
DS200TBPXG1A MK5 CIRCUIT BOARD
DS200TBQAG1A TERM. BD (C)R-S-T TC I/O
DS200TBQBG1A TERM BD(R-S-T) ANALOG I/O
DS200TBQCG1A TERM BD(R-S-T) ANALOG I/O
DS200TBQCG1B CIRCUIT BOARD
DS200TBQEG1B LM6000(RST)ANALOG TE
DS200TBQGG1A TERMINATION MODULE
DS200TBSAG1A MK5_LM_TRANSDUCER_TB
DS200TCCAG1A TC2000 ANALOG I/O-EX
DS200TCCAG1B TC2000 ANALOG I/O-EX
DS200TCCBG3B TC2000 C EXP ANALOG CARD
DS200TCCBG8B C EXTENDED ANALOG
DS200TCEAG2B EMERGENCY OVER SPEED BOARD
DS200TCPAG1A GE, MARK V
DS200TCQEG1A LM6000 I/O PROCESSOR
DS200TCQEG2A LM6000 I/O PROCESSOR
DS200TCSAG1A UC/TRANSDUCER_INTFC_
DS200TCTLG1A ST TMR LARGE REHEAT
DS200TVCOG1A ISOL VOLT FEEDBACK S
DS200UCIBG3A CARD UC2000 MOTHER BOARD
DS200UCPBG6AFB LAST TIME BUY-486DX-
DS200UCPBG7AHB 486DX4-100 8M DRAM/4MFLASH,FAN
DS200UDSAG1A EXCITATION
DS200UPLAG1B UC2000 LAN/PS
DS200UPSAG1A UC2000 POWER SUPPLY
DS200XDSAG1A LM FUEL/PRESSURE MEASUREMENT
DS2020ACHAG3 AC2000 REGEN CHOPPER
DS2020ACSAG2 CS CAPS 3 ROWS IN SE
DS2020AGSAG1 AC2000G STACK MODULE
DS2020ASSAG1 AC2000G SRC.BRG.P ST
DS2020BRCAG3 15 AMP BRAKE CNTRL.W
DS2020BRCBG1A BRAKE CONT.MOD-.5 TO
DS2020BRCBG2A BRAKE CONT MOD-15A T
DS2020ERCAG1 AC200G ENERGY RECOVERY
DS2020EXPSG1 EXCITER POWER SUPPLY
DS2020EXPSG3 POWER SUPPLY-UNUSED
DS2020EXTYG2 MODULE
DS2020FECNRP010A FLD EXC. 10A (NR-PLUG)
DS2020FECNRP025A FLD EXC. 25A (NR-PLUG)
DS2020FECNRX001A FLD EXC. 1A (NR-NP)
DS2020FECNRX010A FLD EXC. 10A (NR-NP)
DS2020LCBE7SI2P44N3 MK5 CIRCUIT BOARD
DS2020LCCBE7L06P44N4 MK5 CIRCUIT BOARD
DS2020LPPA340A LINE PROTECTION (40M
DS2020LPPA340ABRACKET DS2020LPPA340A-BRACKET
DS2020LPPB320A LINE PROTECTION PANEL MODULE
DS2020LRPAG1 RESOLVER MODULE
DS2020PDMAG3 PWR DIST MODULE/ MAR
DS2020SVSAG2 PANEL MTD. S.V.S. PANE
DS2020UCOCN1G1A N1 OC2000 FRONT MTG
DS2020UCOCNBRACKET DS2020UCOCN-BRACKET
DS215DMCAG1AZZ02A DMCAG1 & FW
DS215DMCAG2AZZ02A DMCAG2 & FW
DS215GGIAG1BZZ01B GGIAG1B & FW
DS215KLDCG1AZZ03B KLDCG1 & FW
DS215LRPAG1AZZ01A LRPBG1A & FW
DS215MSTCG5AZZ01A CIRCUIT BOARD & FW
DS215MSTQG5AZZ01A CIRCUIT BOARD & FW
DS215TCCBG8BZZ01A CIRCUIT BOARD & FW
DS215UCIAG1AZZ05A UC2000
DS215UCIBG3A CIRCUIT BOARD & FW
DS215UCIBG3AZZ01A OBS-USE 336A4972G3
DS215UCLAG1B CIRCUIT BOARD & FW
DS215UCVAG3AD UC2000/VME 486/DUAL
DS215UCVEH2A GROUND DETECTOR OSCILLATOR
DS215UDSAG1A CIRCUIT BOARD & FW
DS215UDSAG1AZZ01A UDSAG1 & FW
DS215UPLAG1BZZ01A UPLAG1 & FW
DS303A3C01GXA003XN GE CONTACT: DC SIZE 3 2P NO. EX2000
DS3800NGDC GROUND DETECTOR OSC
DS3800NGDD FIELD GROUND DETECTOR
DS3800NTDG DISPLAY
DS3820FEXD FIELD EXCITER
DS3820NGBD MODULE
DS3820NGDB GE FIELD GROUND FAULT DETECTOR
DS3880FEXB FIELD EXCITER MODULE
DSDS2020PLLA340A LINE PROTECTION CARD
104X905BA603 FACE PLATE
104X905BA603 FACE PLATE
531X302DCIABG3 DC INSTRUMENTATION CARD
531X305NTBAMG1 3TB CARD
531X306LCCBEM2 DRIVE CONTROL CARD
531X307LTBAEG1 LAN I/O TERMINAL BOARD
531X308PCSADG1 POWER CONNECT CARD
104X109AD102 2AG FUSE 0.5A, 250 V
104X109AD103 2AG FUSE 1.0A, 250 V
104X109AD104 2AG FUSE 3.0A, 250 V
104X122AA448 CAPACITOR,1MFD 1500VAC
104X122AA450 DIELEKTROL III NO PCB'S CAPACITOR
104X122AA452 CAP 1 MF 2000 VAC
104X123DE018 RES 50 40W
104X125DC015 DIODE MODULE
104X214AA232 SCREWDRIVER .125 BLADE
104X905CA003 PLST ZIP LOCK BAG 10X10
170M6700 Bussmann 1250A 1000V 3FU/115 Fuse
173C8405AGG08 CLEAR OVERLAY FOR EX200 INTERFACE
173C8405AX001 RUBBER TAPE
173C8443ADG08 HEAT SINK
173C8443AKG04 GE HEAT SINK
173C9118G1 TRANSFORMER POWER UNIT
173C9136REV1 FACEPLATE
218A4628P2 BERG JUMPER
218A4925P2 TERMINAL MALE DOUBLE
228B6748G1 TRANSFORMER
228B6749G1 TRANSFORMER
22D101G118A COIL-SZ 4/5-100 VDC
237B4328G1 GE GROUND DET. RES.
246B1397G1 TRANSFORMER
246B1413G20 INDUCTOR
246B2319AG02 INDUCTOR
246B2323AAG02 CONTACTOR
246B2357BAG03 HEAT SINK MODULE
246B8210ABG36 CONNECTOR BOARD
2BPERMATEX GASKET SEALANT
305A4114P102 CONNECTOR
305A4199P1 FUSEHOLDER (GREY TOP)
305A6462P3 FERRULE YELLOW #18 AWG
305A6462P4 FERRULE RED #16 AWG
323A2354P3 RESISTOR
323A2354P33 RES 5K 5% 40W WIRE LEAD
323A2357P1 FUSE (5 A) 125V GMA BUSS
323A2357P2 FUSE (7 A)
323A2357P3 FUSE (10A) 125V AC GMA
323A2357P4 FUSE (15A) 125V GMA METR
323A238P2 POWER BREAKER
323A2396P155 FUSE 5A
323A2396P157 FUSE 7A
323A2396P18 FUSE 8A 250V AGC BUSS
323A2396P47 FUSE 1 A
323A2396P81 FUSE 3.2A 250V SLOW BL
323A2433P21 PROTISTORE RELAY MODEL T220840
323A2440P10 SHUNT 100MV 10A
323A4747ETP41 PCI ARCNET CARD WITH 50FT CABLE
323A5758G1 TEMP. SENSOR, AX FRAME
336A3410P1R KEYPAD LABEL (RED)
336A3410P1W TAPE
336A3410P2R TAPE CONNECTOR
336A3435FXG02 EX2000 CABLE
336A3435GRG01 EX2000 CABLE
336A3458ACG01 EX2000 KIT
336A3540AFG02 EX2000 CABLE
336A3540AJG01 EX2000 CABLE
336A3540ALG01 EX2000 CABLE
336A3540AMG02 EX2000 CABLES
336A3540ANG02 EX2000 CABLE
336A3540ARG01 EX2000 CABLE
336A3540AUG01 EX2000 CABLE
336A3540AVG03 EX2000 CABLE
336A3802G1 CABLE JUMPER
336A3802G2REVCOO WIRE CONNECTORS
336A4940AXG01 EX2000 CABLE
336A7108P08 EX2000 COMPONENT
35201322 16-14AWG RT ANGL FASTON
36A358256AAG01 CAPACITOR ASSEMBLY
36A958208ACG01 WIRE CONNECTOR
36A958208ACG02 WIRE CONNECTOR
36B605594AEG01 METAL BASE FOR DS200ACNAG1A
44A737219G01 CIRCUIT BOARD
44B379550G01 TRANSFORMER
512HE182LH1030 CCSI ARCNET DRIVER DISK
531X102CCHAEM2 AC300 MAIN CONTROL CARD
531X102CCHAGM2 GE CONTROL BOARD
531X102CCHAKM2 AC300 MAIN CONTROL CARD
531X133PRUAPG1 PROCESS INTERFACE
531X139APMASM7 GE CONTROL BOARD
531X171TMAABG1 MICRO APPL TB CARD
531X189LTBAJG1 DC300 LAN TB OPTION CARD
531X191RTBALG3 RTB TB OPTION CARD
531X301DCCAFG2 MAIN DRIVE CONTROL SUPERSEDED BY 53
531X301DCCAGG2 RST CONTROL PROCESSOR BOARD
531X301DCCCAM1 DRIVE CONTROL CARD
531X305NTBANG1 CIRCUIT BOARD
531X305NTBAPG1 ACDC2000 TERMINAL BOARD-SUPERCEDE
531X306LCCBBG1 LAN COMM CARD
531X306LCCBCG3 LAN COMM CARD
531X306LCCBLG3 LAN COMM CARD
531X307LTBADG1 LAN I/O TERMINAL BOARD
531X307LTBAHG1 CIRCUIT BOARD
531X307LTBAJG1 THERMOG EXTENSION CABLE
531X307LTBAKG1 LAN I/I TERMINAL BOARD
5755100P20 LUG 31005 W/SILVER PLATI
5K48UN2213A COOLING FAN/BLOWER
68A9002P3 RELAY HLD DN FLAT CLIP
800TXAP BUTTON
9RV6A230 VARISTOR THERM-O-DISC
9RV6A276 VARISTOR THERM-O-DISC
A100AMH1250FL FUSE
AMP13212351 AMP
CC1500CPRD20 FUSE
NEW IN BOX GENERAL ELECTRIC POWER SUPPLY CARD 531X111PSHAFG2
NEW GE FANUC 531X111PSHAJG2 POWER SUPPLY
GE Fanuc 531X111PSHAJG2
GE Power Supply Board 531X111PSHSWG2
General Electric 531X111PSHSWG Power Supply Board New in Box
DS200CTBAG1A TERM. BD (C)-EXCHANG
DS200CTBDG1A TERM. BD. RELAY SOLENOID
DS200CVMAG1A CIRCUIT BOARD
DS200DACAG1 TC2000 AC/DC CONV. B
DS200DACAG1A TC/DC2000 AC/DC CONV. B
DS200DENQF1 EE PROM W/FW
DS200DSPDF1A PROM
DS200DTBBG1A TERM. BD DIGITAL CON
DS200DTBCG1A TERM. BD RLY/SOLENOID
DS200DTBCG1ASCRAP TERM. BD RLY/SOLENOID
DS200DTBDG1A TERM. BD RLY SOLENOID
DS200FCGDH1A DSP DRIVE CONTROL, FOR LCI
DS200FCGDH1B DSP DRIVE CONTROL, FOR LCI
DS200GASCF1A EPROMS
DS200GASCF1B MARK V PROM
DS200GASCF1BGB EEPROM
DS200GASQF1A EPROMS
DS200GASQF1BGB EE PROM W/FW
DS200GGXA1A GTC DISTRIBUTION BOARD FOR AC2000
DS200GGXAG1A GTC DISTRIBUTION BOARD FOR AC2000
DS200GGXCG1A MK 5 CIRCUIT BOARD
DS200GHDCF1 EE PROM W/FW
DS200GHDQF1 EE PROM W/FW
DS200GHDQF1CBC01 EE PROM W/FW
DS200GHDQF1CBC02 EE PROM W/FW
DS200PTBAG1A TERMINATION BD. MODULE
DS200PTBAG1B TERMINATION BD. MODULE
DS200QTBAG1A TERM. BOARD (R-S-T)
DS200QTBAG1B CIRCUIT BOARD
DS200SDCCG1A DRIVE CONTROL CARD
DS200SDCCG2A DRIVE CONTROL CARD
DS200SDCCG3A DRIVE CONTROL CARD
DS200SDCCG4A DRIVE CONTROL CARD
DS200SDCCG5A DRIVE CONTROL CARD
DS200SLCCG1A LAN COMM CARD SLCC
DS200SLCCG2A LAN COMM CARD SLCC
DS200SLCCG3A LAN COMM CARD SLCC
DS200SLCCG4A LAN COMM CARD SLCC
DS200TBCAG1A TERM. BD (C) ANALOG I/O
DS200TBCBG1A TERMINATION(C)ANALOG
DS200TBQDG1A TERM BD (R-S-T) EXT ANALOG
DS200TCCAF1 EE PROM W/FW
DS200TCCAF1BDF SOFTWARE
DS200TCCAG2A C) ANALOG I/O BOARD
DS200TCCAG2B ANALOG I/O BOARD
DS200TCCBF3BAG SOFTWARE PROM SET
DS200TCCBF3BAJ EPROM
DS200TCCBG1A EXTENTED ANALOG I/O BOARD
DS200TCCBG1B EXTENTED ANALOG I/O BOARD
DS200TCCBG2A ANALOG I/O BOARD
DS200TCCBG3A TC2000 (C) EXP. ANALOG
DS200TCDAF1 EE PROM W/FW
DS200TCDAF1B PROM
DS200TCDAF1BCM SOFTWARE
DS200TCDAG1A DIG. I/O BD. SUPERCEEDED BY DS200TC
DS200TCDAG1B DIG. I/O BD
DS200TCDAG2B DIG. I/O BOARD SUPERSEDED BY DS200T
DS200TCDAH1B DIG. I/O BD. (SUPERCEDES DS200TCDAG
DS200TCEAF1 EE PROM W/FW
DS200TCEAF1BEA EE PROM W/FW
DS200TCEAF1BEC SOFTWARE
DS200TCEAG1A EMERGENCY OVER SPEED BOARD
DS200TCEAG1B EMERGENCY OVER SPEED BOARD
DS200TCEAG1BZZ01A EMER OVER SPEED BD W/ EPROMS
DS200TCEBG1A COMMON CIRCUITS EOS BOARD
DS200TCEBG1B COMMON CIRCUITS EOS BOARD
DS200TCPAF1AAC PROM SET FOR DS200TCPAG1A
DS200TCPDG1A POWER DISTRIBUTION BOARD
DS200TCPDG1B POWER DISTRIBUTION MODULE
DS200TCPDG2B POWER DISTRIBUTION MODULE
DS200TCPSG1A DC INPUT PWR SUPPLY BOARD
DS200TCQAF1 EE PROM W/FW
DS200TCQAF1B PROM
DS200TCQAF1BBF01 EE PROM
DS200TCQAF1BBF02 EE PROM
DS200TCQAF1BBK PROM SET
DS200TCQAG1A EMERGENCY OVER SPEED TCEA
DS200TCQAG1B (RST) ANALOG I/O BOARD
DS200TCQAG2B TC2000 RST ANALOG I/O
DS200TCQBG1A (RST) EXT ANALOG I
DS200TCQBG1B R-S-T) EXT ANALOG I/O BD.#1 :Rev. C
DS200TCQBG2A (RST)EXTENDED ANA.I/
DS200TCQCG1A (RST) OVERFLOW BOARD TCQC
DS200TCQCG1B (RST) OVERFLOW BOARD
DS200TCQCG1BSCRAP (RST) OVERFLOW BOARD
DS200TCQEF1A PROM
DS200TCQFF1A PROM
DS200TCQFG1A TC2000 ANALOG I/O EX
DS200TCQFG1B MK V CARD TCQF
DS200TCRAG1A RELAY OUTPUT BOARD
DS200TCRAG2A RELAY OUTPUT BOARD
DS200TCTGG1A GT TMR/SIMPLEX TRIP BD
DS200TCTGG2A TC2000 TRIP MODULE
DS200TCTSG1A ST/TRM/SIMPLEX TRIP BOARD
DS2020DACAG1 TRANSFORMER ASSY
DS2020DACAG2 TRANSFORMER ASSY
DS2020PDMAG4 PWR DIST MODULE/ MAR
DS215DCMBG1AZZ03A CIRCUIT
DS215DENCG3AZZ01A CIRCUIT BOARD & FW
DS215DENQG3AZZ01A CIRCUIT BOARD & FW
DS215DMCBG1AZZ03A CIRCUIT
DS215GHDCG5AZZ01A CIRCUIT BOARD & FW
DS215GHDQ5AZZ01A CIRCUIT BOARD & FW
DS215GHDQG5AZZ01A CIRCUIT BOARD & FW
DS215KLDCG1AZZ03A CIRCUIT
DS215SDCCG1AZZ01A SDCCG1 & FW
DS215SDCCG1AZZ01B SDCCG1 & FW
DS215SLCCG1AZZ01A SLCCG1 & FW
DS215SLCCG1AZZ01B SLCCG1 & FW
DS215SLCCG2AZZ01A SLCCG2 & FW
DS215TCCBG1BZZ01A CIRCUIT BOARD & FW
DS215TCCBG3AZZ01A CIRCUIT BOARD & FW
DS215TCDAG1BZZ01A CIRCUIT BOARD & FW
DS215TCEAG1BZZ01A CIRCUIT BOARD & FW
DS215TCQAG1BZZ01A CIRCUIT BOARD & FW
DS215TCQBG1BZZ01A CIRCUIT BOARD & FW
DS215TCQEG1AZZ01A CIRCUIT BOARD & FW
DS215TCQFG1AZZ01A CIRCUIT BOARD & FW
IS215UCVEH2A ,IS2020RKPSG2A,IS215VCMIH2B ,IS215VPROH1B ,
IS200VSVOH1B ,IS200VCRCH1B,IS200VTURH2B, IS200VTURH2B ,
IS200VAICH1D,IS200VAIDH1D,IS200VVIBH1C,IS200VTCCH1C,
IS200VRTDH1D,104X125DC 014,259A9266P16,323A2396P54,
323A2396P91,323A2396P96,336A4940DNP508TX,
336A4940DNP516TX,336A5196AAP8,336A5199AMP1,
DS2020DACAG2,IS200BAPAH1A,IS200JPDBG1A,IS200JPDDG1A,
IS200JPDFG1A,IS200SAMBH1A,IS200SRLYH2A,IS200STAIH2A,
IS200STCIH6A,IS200TBAIH1C,IS200TDBSH6A,IS200TDBSH6A,
IS200TDBTH6A,IS200TREGH1B,IS200TRLYH1B,IS200TRPGH1B,
IS200TTURH1C,IS200TVBAH2A,IS200WNPSH1A,IS200WROBH1A,
IS210WSVOH1A,IS220PAICH1A,IS220PDIAH1A,IS220PDIOH1A,
IS220PDOAH1A,IS220PPDAH1A,IS220PPROH1A,IS220PRTDH1A,
IS220PSVOH1A,IS220PTCCH1A,IS220PTURH1A,IS220PVIBH1A,
IS220UCSAH1A,IS230PCAAH1A,IS230TCATH1A,336A3458AAG03,
68A9663PDC24XN,IS200STTCH2A,IS200TSVCH1A,IS200JPDHG1A.
GENERAL ELECTRIC POWER SUPPLY CARD 531X111PSHAFG2
NEW GE FANUC 531X111PSHAJG2 POWER SUPPLY
GE Fanuc 531X111PSHAJG2
GE Power Supply Board 531X111PSHSWG2
General Electric 531X111PSHSWG Power Supply Board New in Box
General Electric DS3800HCVA1J1H
General Electric DS3800HXPD1C1E
DS200LRPAG1AGF EX2000 LINE PROTECTION PRINTED CIRCUIT BOARD
DS200LRPBG1 DS200LRPBG1 GAS TURBINE RESOLVER BOARD
DS200LRPBG1A DS200LRPBG1A RESOLVER CARD FOR GE EX2000
DS200MBHAG1 EX2000 MULTIBRIDGE COMMUNICATION LINK CARD
DS200MBHAG1A MULTI-BRIDGE COM LINK BOARD
GE Masoneilan Valve Positioner SVI2-21113111 Original New