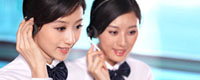 Tel: +86-755-23490951
Fax: +86-755-23490951
Mobile: +86-13425158853
E-mail: [email protected]
Add: RM806, Zhantao Tech Building, Minzhi Rd No.1083, Bao'an District, Shenzhen, China
Skype: grandlyauto
QQ: 2658392408



Product name : 1203-USB

Product No. : 1203-USB
Details:
Grandly Automation Ltd
Compact 5000 Relay Output Module, 16 channels non isolated normally open relay output module.
Control Logix Dual Port Ethernet
C/W COO,COC,Warranty Letter
1-"ALLEN BRADLEY" INTERFACE MODULE P/N:1771-DBMS 4 PCS
PLX31-EIP-ASCII4 : EtherNet/IP to ASCII Gateway with 4 Serial Ports (Prosoft) QTY: 02
PANEL VIEW PLUS 64 MB FLASH / 64 MB RAM, 24 VDC, 70 WATT. BRAND: ALLEN BRADLEY. MODEL: NP 2711P-RP1
Material - DeviceNet Flex Spool (Allen Bradley)
Allen Bradley - 1756-OB16
Allen Bradley - 1756-IF16
Allen Bradley - 1756-IB16
Allen Bradley - 1756-OB161
MODULE, FLEX 8 ANALOG I/O RTD OR THERMOCOUPLE 1794-IRT8K, CONFORMALLY COATED
Manufacturer Part No : 1794-IRT8K
Manufacturer : ALLEN BRADLEY
1769-L24ER-QB1B, PROCESSOR COMPACTLOGIX 750 KB MEMORY, DUAL ETHERNET, 4 E/S EXPANSION, 24 VDC BRAND ALLEN BRADLEY
1769-IF8, MODULE. 8 ANALOG CURRENT OR VOLTAGE INPUTS P/MICROLOGIX 1500 OR COMPACTLOGIX BRAND ALLEN BRADLEY
1606-XLSRED, REDUNDANCY MODULE, 1 – 9VIN, 480W, INPUT VOLTAGE 10-60VDC BRAND ALLEN BRADLEY
1606-XLE240E. POWER SUPPLY 240W, 24-28VCD, 10 AMP, RIAL MOUNT DIN BRAND ALLEN BRADLEY
P/F "ALLEN BRADLEY" PROGRAMMING LOGIC CONTROL SYSTEM
2. RACK POWER SUPPLY UNIT :1756-PA75RK
3. POWER SUPPLY ADAPTER :1756-PSCA2K
4. CONTROLLER UNIT :1756-L72K
5. ETHERNET/IP MODULE :1756-EN2TRK
6. REDUNDANCY MODULE :1756-RM2K
8. REDUNDANCY CABLE :1756-CPR2
9. FIBER CABLE,1 METER :1756-RMC1
10. FLEX I/O DUAL PRT ETHERNET I/P :1794-AENTRXT
11. 16 CH DI MODULE :1794-IB16XT
12. 16 CH DO MODULE :1794-0B16PXT
13. BASE MODULE FOR DI/DO :1794-TB3K
14. 8 CH AI MODULE : 1794-IE8XT
15. 4CH AO MODULE :1794-OE4XT
16. MICRO LOGIC 1400 COMM,MODBUS - :1766-L32BXB
17. ETHERNET I/P TAP3 :1783-ETAP
18. 16 PORT ETHERNET SWITCH :HIRSCHMANN
19. 4 PORT ETHERNET SWITCH :HIRSCHMANN
20. ADVANTECH-HMI 18 INCH :PPC-3181SW-P65A
2ea REGENT+PLUS,24VDC,PSU,T8225_PCB,RJ-CHINA
T8225 ICS Triplex Rockwell Automation
Manufacturer : Rockwell ICS Triplex
TYPE:DIFFERENTIAL PRESSURE
POTENTIAL (AC): 600 - 24VAC,115 - 240VDC
"6181X-12P2SWX1DC" : Integrated Display XT Industrial Computer Hazardous Location Industrial Computer, 12.1 in. 4:3 Display,
Projected Capacitive Touch (PCAP) , 128GB SSD, Dual Port Ethernet, Windows 10 IoT Enterprise 64-bit,
Operating System, Dual Display Output, No Pre- Installed Software, 18-32VDC
CONTROLLOGIX POWER SUPPLY
DRIVE VARIABLE FREQUENCY:VFD
INPUT POTENTIAL:480 VOLTS
OUTPUT POTENTIAL:480 VOLTS
PART NO: 20F11ND040AA0NNNNN
MODULE: TERMINAL BASE FLEX I/O AB P/N 1794-TBN . : MODULE TERMINAL BASE FLEX I/O P/N 1794-TBN FLEX I/O TERMINAL BASE MFG: ALLEN BRADLEY
Cross Reference Info: Manufacturer Part Number (M) - 1794-TBN; Manufacturer (MA) - ALLEN BRADLEY
DEVICE: 5VDC 160MA OR 12VDC 120MA
INCLUDED CABLES SUPPLIED WITH:
PART NO: 20F11ND022AAONNNNN/61469
BRAND NEW ALLEN-BRADLEY 1756-CN2R CONTROLLOGIX CONTROLNET DUAL CAPACITY, REDUNDANT MEDIA BRIDGE MODULE (100 CONNECTIONS), SERIES B.
PART NUMBER: 1756-CN2R/B, MANUFACTURER: ALLEN-BRADLEY / ROCKWELL AUTOMATION
Positioner Valve ABB TZIDC V18345-1010521001
Two Wire, Cable Thread 1/2-14 Inch NPT
Air Pipe thread 1/4-18 Inch NPT
Material : Case Alumunium
1485C-R1A300 Allen Bradley (Rockwell Automation)
Allen Bradley (Rockwell Automation) C12 DNET CABLE SPOOL 1485C-R1A300
SENSOR; TYPE: TRAVEL FOUNDATION FIELDBUS; FFT: FIRMWARE. 3.1.13/2.0.23; MANUFACTURER PART NO: GE41079X052C,
EQUIPMENT MANUFACTURER: EMERSON (FISHER), EQUIPMENT MODEL NO: DVC6200/6200F
Email your inquire,I'll offer you the best price!