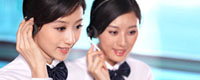 Tel: +86-755-23490951
Fax: +86-755-23490951
Mobile: +86-13425158853
E-mail: [email protected]
Add: RM806, Zhantao Tech Building, Minzhi Rd No.1083, Bao'an District, Shenzhen, China
Skype: grandlyauto
QQ: 2658392408



Product name : 265761 - EATON MOELLER

Product No. : 265761 - EATON MOELLER
Details:
Grandly Automation Ltd
Manufacture:EATON MOELLER
CONTACT BLOCK,AUX,MOELLER,AGM-2-11-PKZ2
Description AUXILIARY CONTACT BLOCK
Configuration, contact 2 NO + 2 NC
Manufacturer MOELLER (KLOCKNER MOELLER)
Manufacturer Part Number AGM-2-11-PKZ2
STARTER: TYPE MOTOR, FFT: FULL VOLTAGE NON-REVERSING,
SERIES, WITH SOLID STATE OVERLOAD RELAY, NEMA SIZE 5,
270 AMPS, O/L RANGE 84-270 AMPS,
Mnfr: CUTLER HAMMER. Mnfr Part No: N101FS5S3A
3POLE; 35-55AMP SHORT CIRCUIT; 600VAC; 2.4 TO 4AMP OVER LOAD;
50/60HZ; 3NO CONTACT; W/ OVER LOAD RELEASE
KLOCKNER – P/N #: PKZ2/ZMR-4-PKZ2+NHI-11-PKZ2
CB_THERMAL_RANGE ADJUSTABLE:(0.6-1)X IN
FURNISHED_ITEMS W/TRIP BLOCK M-32-PKZ2
SPEC_FEAT SHORT CIRCUIT RELEASE:
MOELLER_PART_NO PKZ2/M-32-PKZ2
MOELLER_DOCUMENTS 22428A.5 (CODE Q1,SH.10)
MOELLER_PE_REF L.V. SWITCHBOARD
OEM_NAME KOMBI-MOTORSTARTER
MOELLER_PART_NO PKZ2/ZM-25/S(230V50/60HZ)
EATON MOELLER Auxiliary contacts
Type : NHI2-11S-PKZ2 , P/N : 009996
BREAKER, CIRCUIT, CUTLER HAMMER EATON, DS II-620,
LOW VOLTAGE AC POWERCIRCUIT BREAKER DS II, 2000 AMP FRAME 60 HZ,
RATING PLUG / SENSOR 2000/2000 AMP, CONNECTION DIAGRAM - 1A33600,
SPRING RELEASE: 120 V ACSHUNT TRIP : 120 V AC, ELECT LOCKOUT,
0TS RESET : MANUAL, UV TRIP : 120V AC, MOTOR CIRCUIT : 120 V AC
RATED CURRENT : 1200 AMPERE
RATING TEMP. : 40 DEGR. C
QUANTITY : 1 EACH ( NEW & ORIGINAL)
CUTLER-HAMMER. NGC312032E - CAT NO.
Description: Circuit breaker NZMB2-A160
Description: Circuit breaker NZMN4 AE600
Description: Circuit breaker NZMN4-A100-NA
Description: Circuit breaker NZMN4-AE1250
Email your inquire,I'll offer you the best price!